Greetings from Captain Quintin Hall of TKF Charters. I'm a United States Coast Guard licensed Captain, a license which I have held for over 15 years. I specialize in light tackle fishing and fly fishing, for snook, tarpon, permit, false albacore (bonito), redfish, seatrout, cobia, kingfish, jumbo jack crevalle, pompano, barracuda, Blacktip and Spinner shark, all which inhabit the very productive inshore and near shore waters of South Florida.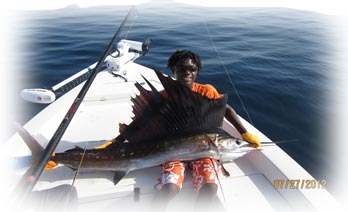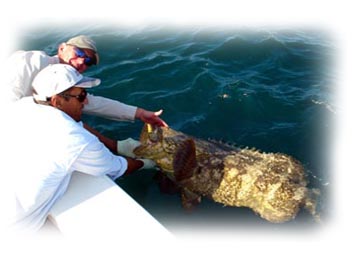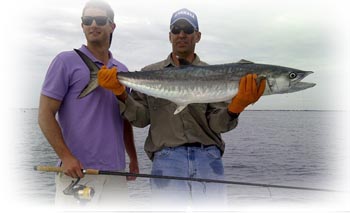 I have lived in and have been fishing South Florida for over 20 years. Born and raised on South Africa's east coast, my passion for fishing began at an early age and has remained a significant part of my life since. I must confess ... I'm an absolute fishaholic. I truly enjoy fishing & sharing my love for the sport with others. The excitement of going fishing still keeps me up the night before. I can't wait to get out and try new fishing tackle and techniques. Each time I go fishing it still amazes me just how good fishing the Treasure Coast or Gold Coast is.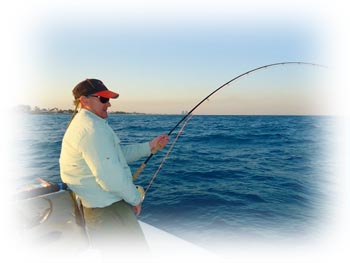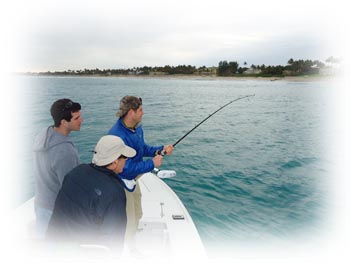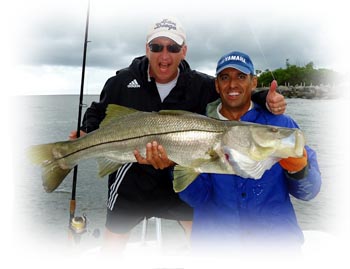 We can be fishing the flats, the channels or mangrove bordered spoil islands, inlets or the near shore waters, fly fishing, artificial or live bait fishing – doesn't matter, they can all be very productive. The time of year and sea conditions are important, we can fish snook, trout, tarpon inshore, or venture further out to fish for Jack Crevalle, cobia, shark, kingfish, amberjack, sailfish, Blackfin tuna, dolphin from Ft. Pierce and Stuart to West Palm Beach and Boca Raton. This area covers Ft. Pierce, Port St Lucie, Stuart, Jensen Beach down to Palm Beach, Boynton Beach and Boca Raton.

The benefit of fishing the Treasure Coast and Gold Coast is that you benefit from what I like to refer to as "Civilized Fishing". You can have all the creature comforts close by but can still catch trophy fish just minutes away. You can stay at Motel 6 or the Ritz Carlton, in the morning pick up Dunkin Donuts or Starbuck's coffee, have an incredible day fishing and then be dining at Wendys or a 5 star restaurant that night. If you have family with you that don't want to fish there is always something to keep them happy while you go and have the real fun (this is Florida after all!).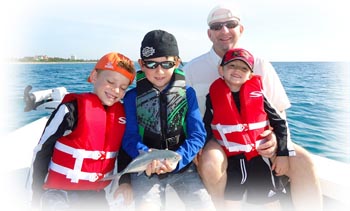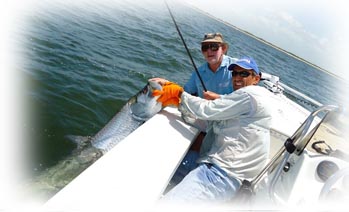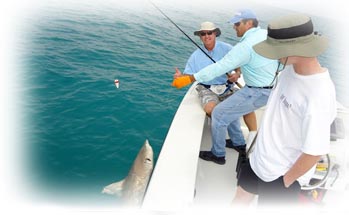 TKF Charters uses only the best fly fishing, conventional and light tackle spin tackle from only the finest manufacturers such as Shimano, RedBone (Hurricane Rods), Tibor, Temple Fork, Redington, Sage, Scientific Angler, and Cortland. Fly fishing, we fish 6wt. to 14 wt. tackle. I supply all the tackle for fly fishing, spin fishing or conventional fishing. If you have some special tackle you want to use, that will be suitable for the task, you are welcome to bring it along.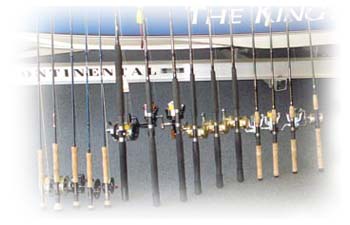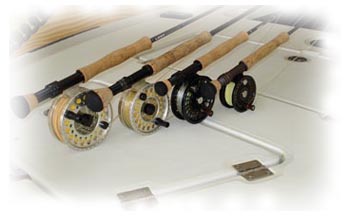 TKF Charters welcomes anglers of all skill levels and all walks of life. Whether it's a fun day with the family, a company outing or a hard core fishing trip, I'll tailor the fishing location and techniques to best suit you. If you are considering a fishing charter in South East Florida I'd be honored to have you onboard and show you the awesome fishery we have in this region.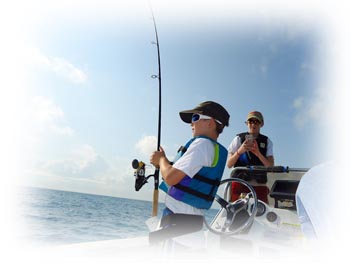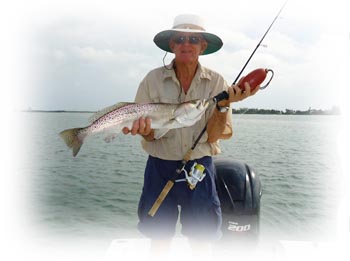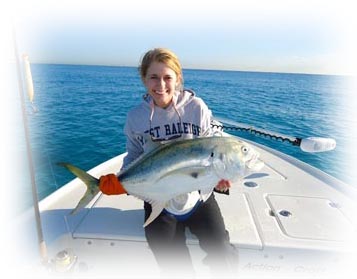 My boat is a custom rigged 21 ft. Moccasin Egret bay boat powered by a Suzuki 200 hp Four Stroke motor. It's equipped with a bow mounted Minn Kota remote controlled electric trolling motor, live bait wells, fishfinder sonar and chart plotter. She's a great boat for the shallow stuff and is very stable and seaworthy for those trips out off the beach. She's called "The King's Fisher" hence TKF Charters (just in case you were wondering). Trailering allows us to take advantage of launching close to the best action, without a long run to the fishing grounds. This covers Stuart, Jupiter, West Palm Beach, Boynton Beach and Boca Raton. Depending on your location, the species you wish to pursue, time of year and weather conditions I'm flexible as to where we fish. This helps us maximize our chances of success.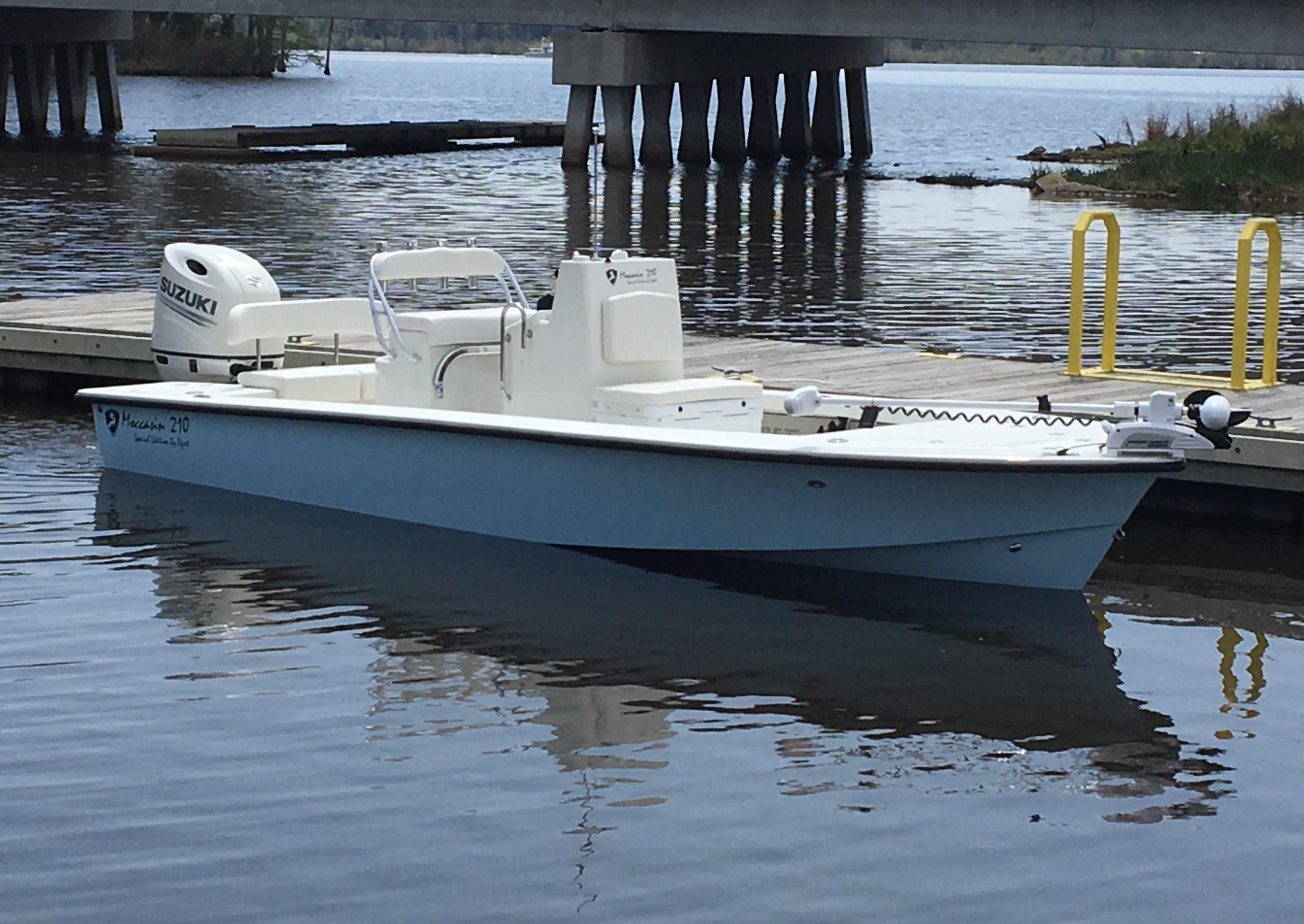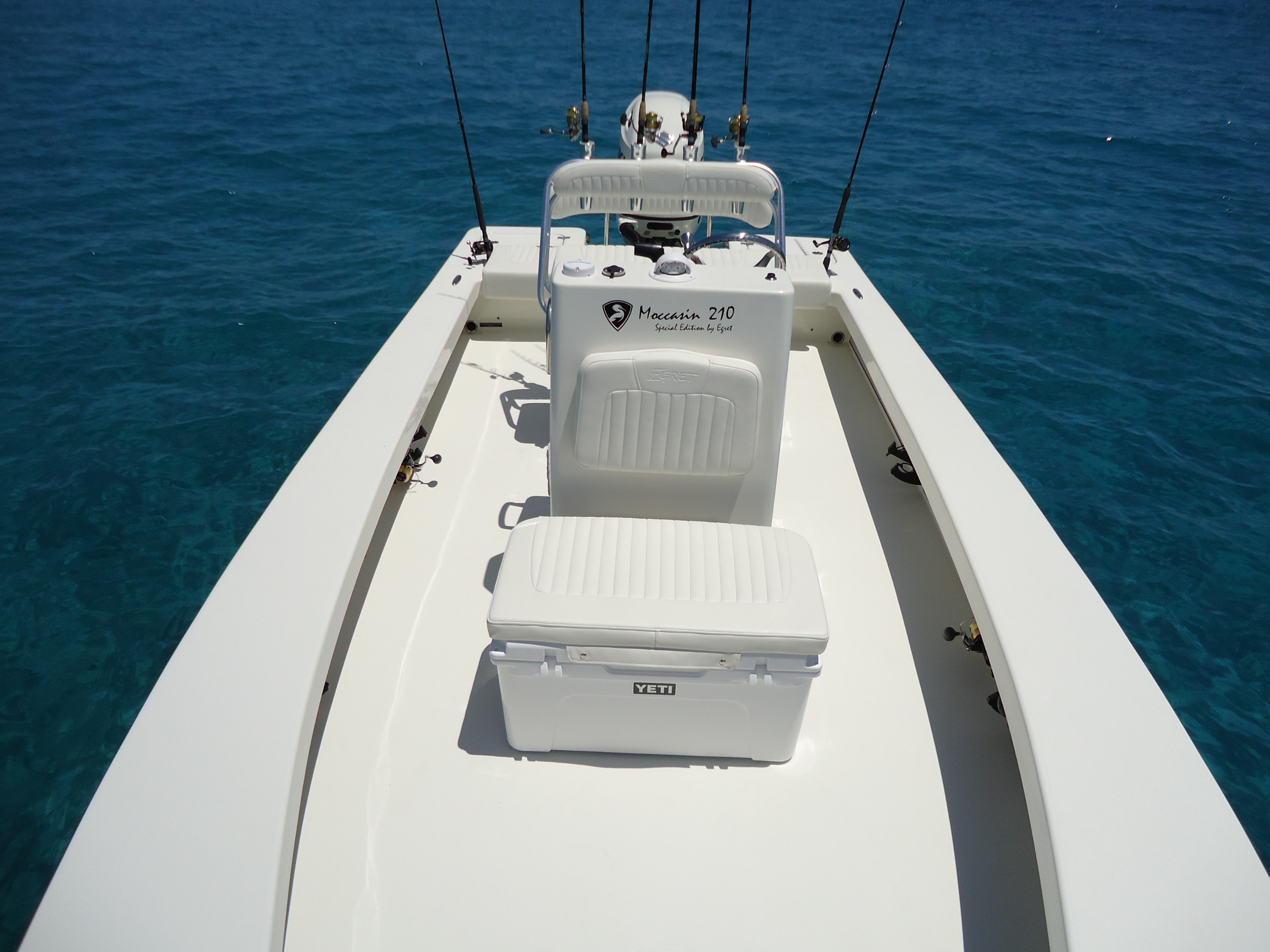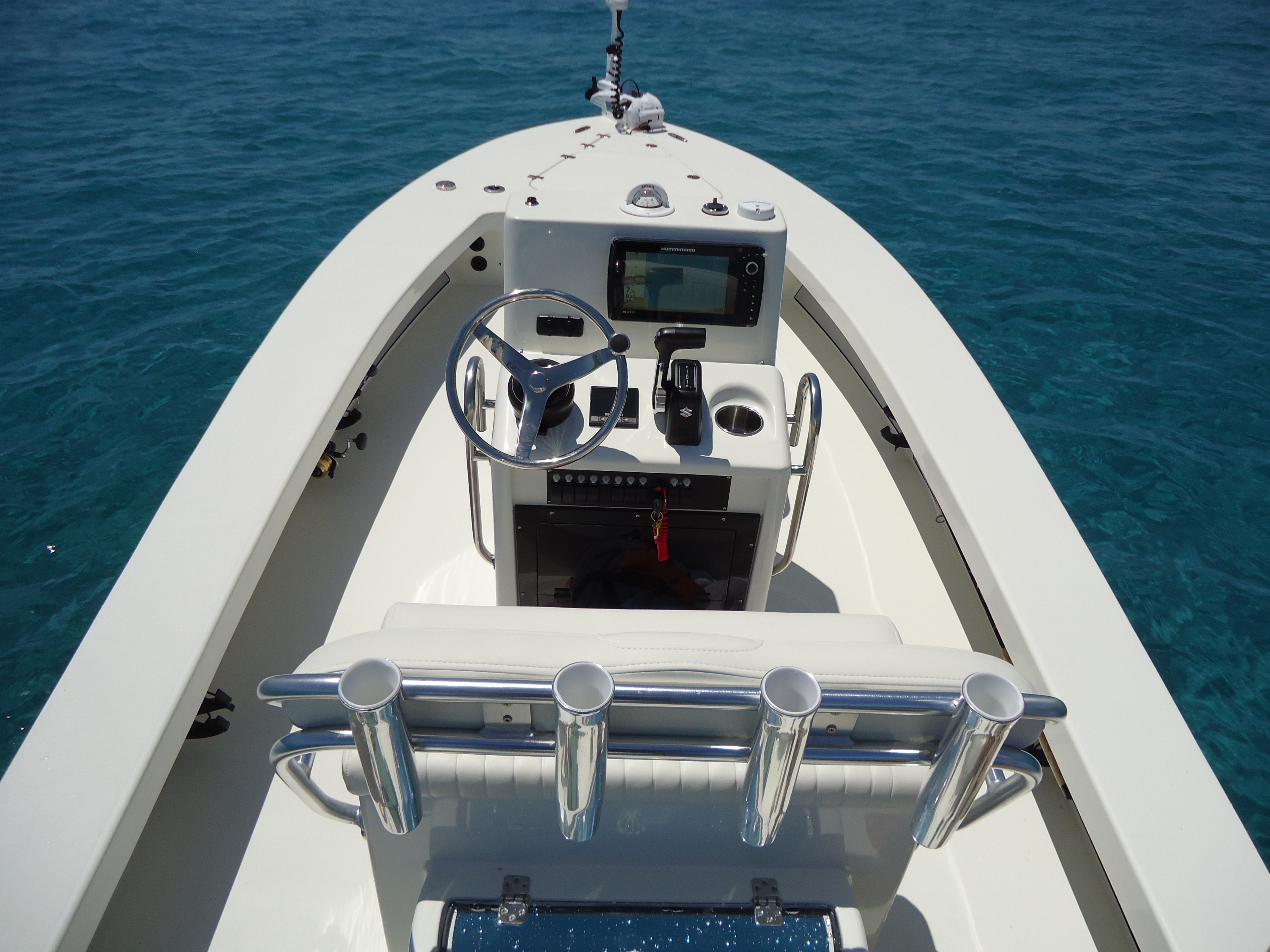 In the interest of conserving our natural resources I practice Catch and Release fishing (do however use fish for bait though). I fish for the love, sport and adventure of fishing. If you are looking to fill a cooler, unfortunately I'm not your guy. If you enjoy the challenge & reward of the sport without necessarily terminating the fish's existence then let's go fishing! We'll take a bunch of pictures to record your catch and release the fish to be caught again another day, maybe by you next year, a few pounds heavier (the fish that is). If you want a mount of your catch, fiberglass replica mounts are the way to go. With a few good photos and some measurements you'll have all you need to get a stunning mount made. These fiberglass mounts are so good, they look better than "real" mounted fish and last indefinitely.